Himalayas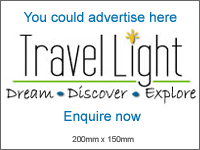 In the shadow of Gods. The first thing that hits you when you are in The Himalayas, apart from the lack of oxygen due to the high altitude, is how immense her mountains are. These majestic wonders of nature are what draws us to the roof of the world. Here you will find some of the best trekking on the planet along with wonderful culture. Travelling in the Himalayas with it's people and their friendly smiles, it's temples and prayer flags, breathtaking views, fresh crisp air and huge great mountains really makes you feel...On Top Of The World!
These are just a selection of Travel Light's most popular tours
sorted by number of days
.
If you cannot find what you are looking for please
contact Travel Light
.
| | |
| --- | --- |
| For many hundreds of years, the plateau was all but unreachable; one had to cross great Asian plains and walk the mountains to get there. Even then the government of the land took a dim view of travellers and sent them back. Now, this . >> | |
| | |
| --- | --- |
| A wonderful introduction to Nepal. We enjoy a variety of activities include white water rafting and a safari on elephant back in Royal Chitwan Park in search of tiger and rhino. The highlight is a 7 day trek with our Sherpas who take care of all meals and . >> | |
| | |
| --- | --- |
| A hike into the dazzling natural amphitheatre formed by the staggeringly beautiful peaks of the giants Annapurna 1, Glacier Dome, Gangapurna, Fang and the fishtail peak of Machapuchare. Although there is only one entrance to the sanctuary itself .>> | |
| | |
| --- | --- |
| Whether you call it Everest, Sagarmath or Chomolongma, the highest peak of the planet is stunning to behold as we follow in the footsteps of Tenzing and Hillary and other great mountaineers. A Challenging trek suitable for those with. >> | |
| | |
| --- | --- |
| This classic trek around the Annapurna Massif is one of the country's finest with an unmatched diversity. You can experience the exhilaration of crossing high mountain passes at the barren windswept edges of the Tibetan plateau, trek across ridges.>> | |
| | |
| --- | --- |
| The definitive tour of China. Just look at this itinerary!! This combination tour extends our Journey Across China tour by one week, taking us on through Chengdu to Lhasa, finishing with a spectacular flight over the Himalaya to Kathmandu. >> | |
*All Rand prices have been calculated at 1USD=ZAR8.00 or 1GBP=ZAR16.00 and are subject to change according to currency fluctuations