Adventure Travel New Zealand
New Zealand adventure travel, tours and vacations - diving, sailing, golf, walking, skiing, wine, accommodation and more - let a New Zealand travel agent help you to make the most of your holiday
Africa Safaris and Vacation Holidays
Travel site offering online bookings to Kenya, Uganda, Tanzania, Zanzibar, Egypt, Zimbabwe and South Africa. Contact us today for a detailed itinerary.
Avrud Travel Agency
In AVRUD we believe our clients are our main achievement and focus. We offer them the best we have. We offer decent prices for You that allows to enjoy Your travel to Uzbekistan and to save money for a lot of souvenirs for Your family and friends. We offer the diversity of tours for our clients... from archeology visits to camel rides, from Shakherezada from fairy-tale "Thousand and one night" to specially organized amazing tours.
Holidays to Cuba from Captivating Cuba
Specialists in Cuba holidays, Cuba tours and Cuba hotels. Captivating Cuba offers exotic Caribbean trips.

Coastal Golf & Safari
Coastal Golf and Safari arrange, plan and guide an unforgettable South Africa golf holiday from start to finish. Passionate about South Africa, passionate about golf - your holiday packages are carefully comprised to suit your travel needs. Golf and safari holidays or golf and spa holidays offer an unique lifetime experience.
Bali Journey
We've got hundreds of holiday choices to hundreds of destinations in Bali Indonesia - available throughout our website. Whether it's relax on the beach (in any of accommodation - hotels and villas in Bali and Indonesia), adventure, culture, sightseeing, sport, or wedding.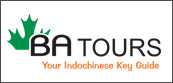 Travel Agent Vietnam Specialized in asia tour, vietnam holiday, vietnam travel, vietnam tour
Green Trail Tourism, Vietnam Travel, Vietnam Tours
Offering air ticket booking hotel reservation culture cycling history tours adventure trekking trips incentive conference travels with all banquet arrangement in Vietnam Laos Cambodia Myanmar Thailand China
Rajasthan Tourism,Rajasthan Tourism India,Rajasthan Tours,Rajasthan Travel Package,Rajasthan Hotels,Rajasthan Travel Agents,Rajasthan Tour operators,Tours to Rajasthan
Rajasthan Travel agents India offering Rajasthan Tourism,Rajasthan Tourism India,Rajasthan Tours,Rajasthan Hotels,Rajasthan Travel Package,Rajasthan Travel agents,Rajasthan Tour operators,Rajasthan Historical Tours,Tours to Rajasthan,rajasthan tourism, rajasthan india tours, package tours of rajasthan, forts and palaces tours,forts and palaces of rajasthan, tailormade tours to india, indian heritage tours, historical tours of india.
Trek Escapes
Trek Escapes is a proud member of the First Choice Holidays PLC group, a leader in active and adventure travel. Our expertise will help alleviate your pre-trip jitters in regards to visa applications, vaccinations, airport taxis, local currencies, airfare routings and prices.