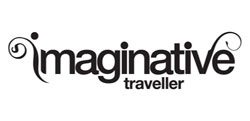 What is Responsible Travel?
Responsible Travel is about trying to ensure that travel to destinations is a positive experience for all - people, place and the environment. It stretches from the simple things like dressing appropriately in parts of the world where showing a shoulder is disrespectful, to the more complicated issue of making sure that your money stays in the local community. We all know that the economic gain of tourism can be vital for a country – but this should never be at the expense of a country's culture or environment.
Our role
Since The Imaginative Traveller was created in 1991, we have held responsible travel practices at the very core of our operations. We have a thorough Responsible Travel Policy which we adhere to, but we do not believe that our role should end there. We also support a number of projects across the world, and with the help of donations made by our travellers we are trying to make a real difference.
We provide advice to our travellers through pre-departure information: in each country dossier you will find a section on 'Cultural and Environmental Guidelines' with advice on subjects particular to each destination such as begging, religion, photography, toilet paper and water usage. Our tour leaders are also fully aware of our policies and will be on hand to offer advice throughout the tour.
Your role
Ultimately, our policies mean nothing without our travellers' participation. With the new rising interest in responsible travel we are seeing more and more travellers take an interest in the issues of travelling responsibly, and we hope this is only the start of things to come. Our projects rely on donations made by our travellers and we are extremely grateful to all who have helped us. We simply couldn't do it without you!
Projects
Since the year 2000 we have raised over £30,000 for local projects in destinations across the globe. Much of this has been through donations made during booking, where the company matches £ for £ donations made by travellers, the rest has been left in collection boxes in some of the destinations.
Find out more about The Imaginative Traveller's Responsible Travel Programme